We just love plants! All of these photos are taken in the Blue Bench Garden.
Project Primula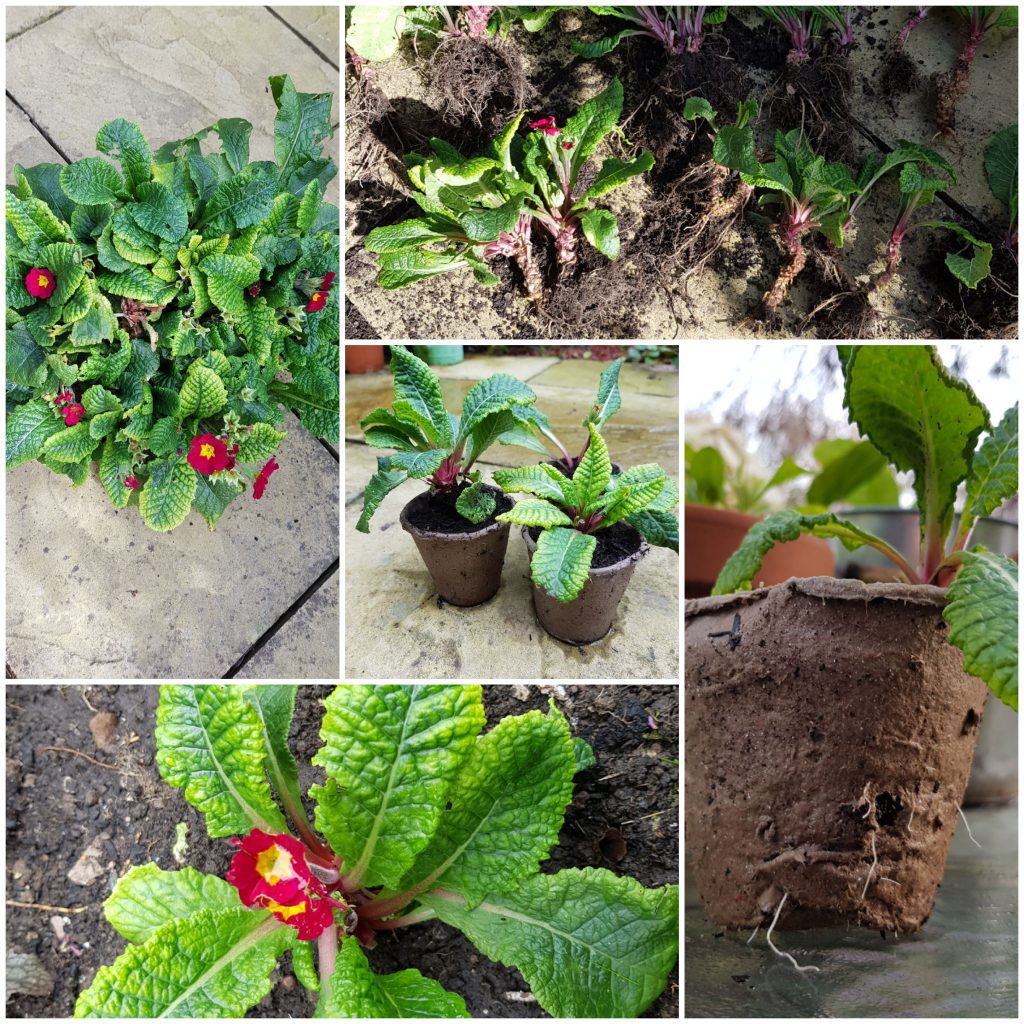 AIM – To split primula plants to create more for free
We dug up a complete plant and split it into individual crowns. We then planted some directly into the ground and others we planted into our biodegradable pots to grow on whilst waiting for space to plant!

READ MORE
Project Heuchara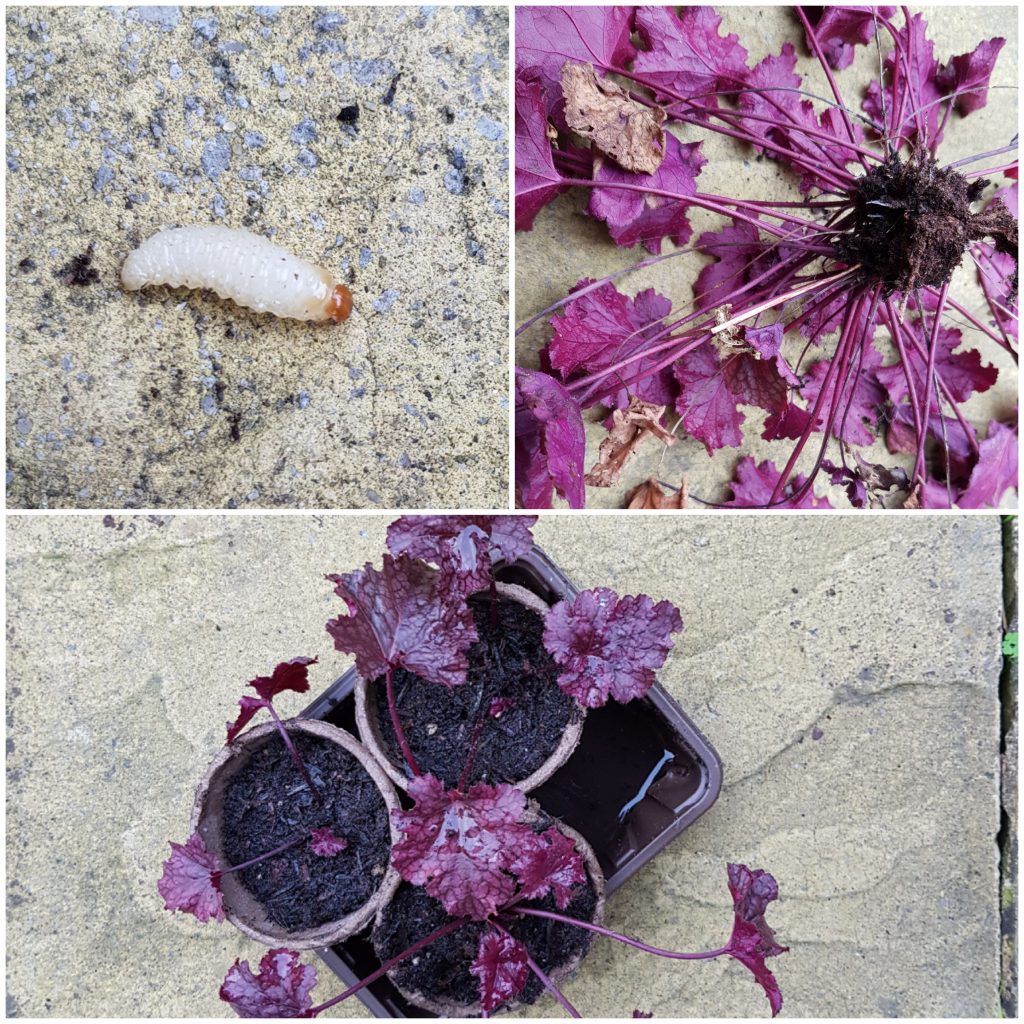 AIM – To rescue the heuchera from the dreaded vine weevil
This heuchera was looking very sorry for itself so considering they are very tough plants, it means only one thing … vine weevil! We just pulled the plant up as its roots had been eaten, then split the plant into individual crowns and potted them into our biodegradable pots to grow on until there is space to plant them out. This story is not all bad though as we now have 3 heucheras from one! We still don't like to think the weevils did us a favour!